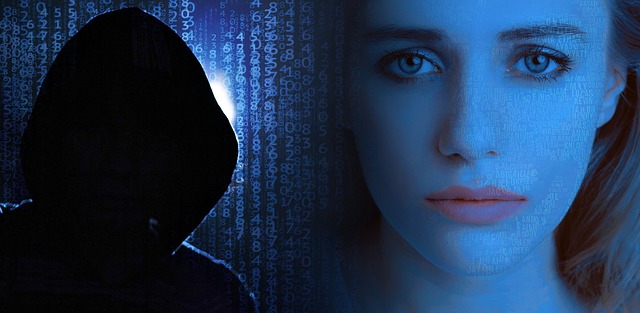 Protect yourself against cyber crime
Cyber crime is the greatest threat today. We use Internet in our daily life via desktops/laptops, mobiles and tablets for Communication, Research, Financial Transactions, Education, Job Search, Online Booking, Business, Shopping, Blogging and Entertainment like things. No doubt digitization has made our life easier but on the other hand our privacy and security is on higher risk.
We see and hear things around like Smart Phones, Smart Televisions, Smart Bike and Smart Cars. So now crime is also became smart and it is called Smart Crime or Cyber Crime. Cyber crime is also a part of crime just like any other criminal activity when the illegal activities are performed via computers, mobiles, tablets or other electronic medium and devices over the Internet.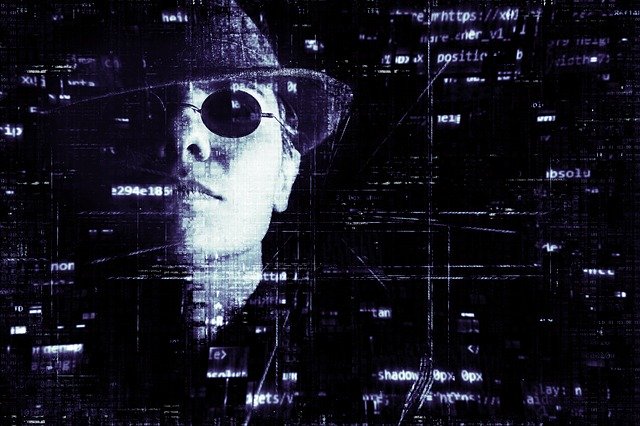 To understand more deeply the cyber crimes, you should aware of it's different kinds. These are some main types of cyber crimes being committed by cyber criminals:
This is a kind of cyber crime when someone individual or by the name of company/organisation may ask money to donate for charity with some emotional messages or quotes e.g. "Help this poor child", "You can change someone's life", "Donate some money to this poor ads/cancer patient" and something similar to this. The other things they will try to trap you with a messages or emails e.g. "Congratulations, you have won an iPhone!", "Congratulations, you have won prize money of $10,00000 for your lottery number XXXXXXXXXX.", "Your email/mobile number is selected for prize money of $50,0000", "You resume has been short listed for the post of Director in our company" and somethings similar. Then they will ask you to provide some personal and banking details so that they can process the prize money or whatever you have won according to their message or email. Sometimes they will ask you to transfer or pay some amount of money as a process fee, courier fee or paper work to claim this money.
Hackers/Scammers will try to fool you by sending some emails, messages or attachments with spoof URL/Link by the name of Bank, Organisation, Company or any famous social media platform. When you click on their URL/Link you will go to their own created web page or mobile app download link page that will look very similar or exactly the same as original. Actually their purpose is to grab your personal, financial or login account credentials like username, password, mobile number, credit card number, bank account number, email ID etc. The messages and emails will look like this: "Urgently update your bank account information.", "You need to change/update your password.", "Unusual login attempt to your account. Click here to change your password.", "Download your monthly bank account statement or download the file attached with this email" and something similar.
Sometimes hackers can have access to your computer system or server with or without your permission and you didn't ever noticed that. This is possible because of any security breach in your network, hardware or software. Cyber criminal try to hacks into systems or networks to gain access to any confidential information and data. They may steal/delete/change your important data from your system or server and ask some big amount of money to give you back.
This is the most common cyber crime often done by scammers and many people suffer from this. Attackers can access your personal information and photos from your computer, website or social media platform and later they can use to steal or access your banking or financial information. They may sell your identity information, personal photos, videos to any companies or individuals related to banking, financial, health, video streaming service, social media platform, online auction and more. They can also create fake profile with your identity and can do any illegal activity.
Sometimes once your identity is stolen the hackers can start blackmailing and harassing you, this is called cyberstalking. They can intend to do anything like threatening, physical violence, rape or even murder. As a victim one can afraid always and can not do other routine activity normally. Sometime blackmailer or stalker can ask anything from you like any of your favorite things, beloved or money.
This is the kind of cyber crime activity when attackers directly contact you via SMS, Phone, Email or any other social media platform. They may send you some spoof, malicious website link or URL that look like legit and they want to trap you. They can steal your credit card information, banking and financial information. Usually they can contact you as a customer service agent or or as a friend via email and chat. Mostly girls are involved in this activity because it is quite easy to trap someone with their polite and sweet voice.
Sometimes computers/services can be used as a digital weapon to freeze or destroy any remote computer or server. This can cause server down or overloaded and can not perform at it's optimal or normal speed. Hacker can inject malware on your computer or server and can have access to your network or system once your network is down.
8. Prohibited/Illegal Content:
This is an illegal activity when someone involve in sharing and distributing inappropriate, nudity, violence or any offensive contents in form of text, audio, picture or videos via social networking platform or email.
9. Malware, Adware or Spyware:
This is a kind of malicious program that will launch annoying pop-ups with ads, unexpected windows all over the screen. It is often used to damage the system and steal your daily system's logs. This can be quite dangerous because hacker can record your keyboard activity and can access your internet banking account or credit card details. Hacker can sometimes send unnecessary email, messages or phone calls to someone without letting you know. Even they can turn on your web camera/microphone and can record your audio/video to blackmail you. Your computer can become part of a larger affected computer network and can start sending private data to their remote server.
Ransomware is a type of malware when infected device prevents the owner from using the system and/or data stored on it until you pay a certain amount of money asked by the hacker who injected the ransomware. This is a very dangerous program which can encrypt your operating system and data so you can not log In to your computer. Specially windows operating system are prone to this type of malware.
These are some important things you can do always to protect yourself from attackers/hackers/scammers:
Always use latest updated Anti Virus with Internet protection tool like Quick heal, Norton, Kaspersky, Panda, Avast or AVG.
Always use latest updated and trusted Internet browser like Google Chrome, Safari, Internet Explorer, Mozilla Firefox or Opera.
Try to use different passwords for different websites/apps, do not use the same password everywhere. The reason behind is that hacker can get access to your social media account or internet banking login if they know your any one account login credential e.g. Hacker's forum, blog or website where you intentionally or unintentionally already registered.
Ignore the pop-ups and flashing display ads or links e.g. "You have won $10000! Click here to claim.", "Your mobile/computer is infected with viruses. Click here to scan"
Today all trusted and secure websites have URL with HTTPS. So make sure you see the green mark or color and "Secure" caption on the left side of your address bar specially while doing internet banking or online shopping. e.g. https://amazon.com

.
Always verify and check the full URL on address bar of browser and make sure you are visiting the right and legit web page not spoof URL. For example you may see "http://faceboook

.com" or "http://facebook123

.com" instead of "https://facebook

.com". Sometime hacker will send you email and messages and ask you to change your password or login with fake website link that look like legit just as an example above.
Use always trusted and secure email service like Gmail, Yahoo and Outlook. They have quite good deep learning based intelligent smart spam protection algorithm to protect you against unwanted or spam emails.
Be conscious while opening links/URLs claiming lotteries, prizes, gifts, discounts or jobs in abroad and always make sure to check weather you are visiting the legit website or not by reading it's full URL in address bar of Internet Browser. Do not forward blindly all social media messages/links without knowing weather it is legit or not e.g. "Paytm is giving 10,000 Rs. today, just click on this link to claim your money!". Just ignore these type of messages.
Always download your software and patches from trusted and authentic sources and avoid torrent websites. Do not go with nulled, cracked or modified software, this can contain malware or spyware which can harm you and your system both as well.
Be very careful while downloading any software or accessing USB pen drive. Make sure to use only your own pen drive always and avoid sharing your pen drive or external HDD with other. If it is necessary to use someone's pen drive then make sure to scan it with latest updated antivirus before opening.
Always use good USB external HDD or SSD drive to keep your recent backup of your Computer, Laptop, Tabs, Mobile data regularly on routine basis. Try to avoid the USB pen drive or memory card for important backup, because these type of storage devices are very prone to damage quickly so you may loose you data.
Do not connect your laptop/mobile on unknown free or open WiFi network. Always use your trusted home WiFi network for any financial transaction or login.
Do not share your personal email ID and mobile number everywhere weather it is Online or Offline. Try to recharge your mobile from your Mobile Wallet or Net Banking rather than giving your number to your nearest or local recharge outlets/vendor. They may sell out your name and mobile number to unknown sources or person and you will get lots of spam messages or calls form them.
What to do if you still become a victim of Cyber Crime?
If you feel that you are a victim of Cyber Crime then do not hesitate or afraid and immediately report your local cyber police station and provide them full information like cyber criminal's contact number or email ID if you have any. Your this effort can save you and many others like you in the future. If you think or feel that some unknown person have access to your net banking or credit card/debit card then report to your bank and ask them to block or stop the services.
Be safe and updated with different and latest cyber threats. Children, teenagers and elderly are soft target of cyber criminals because they have very little knowledge of Internet security and cyber crime. Share this article and your knowledge with them and stay away from scammers.
---