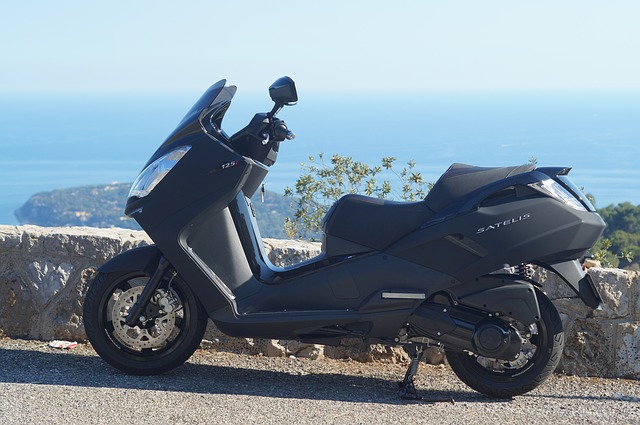 Automobile companies should launch Maxi Scooter or Super Scooter in India
These day super bikes and super cars are very popular and demanding in youth. These are also liked by some middle aged people in India. We often see lots of super bikes around us and it is easily available in showrooms even in small towns and cities.  But unlike United States and European countries there is no high power Maxi-Scooters or Super Scooters are available in India.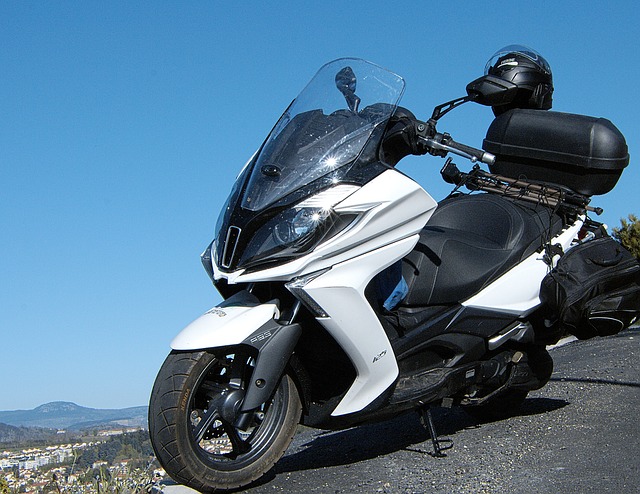 Recently Suzuki has launched an entry level Maxi scooter with a brand name of Burgman Street 125 in India in 2018. But still that is not as powerful, big and stylish as it is available in European countries. Burgman Street 125 is an entry level low power maxi scooter which comes from internationally very popular Suzuki Burgman series. Apart from this TVS and Aprillia has also launched  Super scooter with model name Aprilia SR 150 and Aprilia SR 160. On the other hand TVS has launched TVS Ntorq Race Edition which is right now very successful super scooter in India.
But still we are far away behind as compare to International market. We don't see any Maxi scooter or Super Scooter beyond 160 cc engine. But i hope in upcoming days companies will launch more powerful, stylish and giant scooter in India.   
Big international automobile companies like Suzuki, Yamaha, BMW and Honda are famous for Maxi Scooters. These scooters look very stylish, powerful and giant jut like a super bike and these are very popular and demanding in international market.  Maxi scooters often come with very high capacity engine from 125 to 850 cc, large storage in front and under seat, large and wide footrest, large and comfortable seat for rider and pillion and with lots of other features just like a car have.
These scooters can be very good alternative to your existing car because it is powerful, look very stylish, comfortable for two people (Rider and Pillion), bigger Tyre and footrest, suitable and comfortable for city and long riding, can be parked in small and narrow space, ample of utility space and also having so many other great features and technologies. 
General perception in India is scooter, gearless scooters and electric scooters are just for ladies or girls, so often people know and call these scooters as Scooty. But that is totally wrong! Actually Scooty was a very popular gearless scooter model launched by TVS company few years ago. These days scooters are also very stylish and powerful, so now things has been totally changed. These are unisex and stylish vehicle and popular due to ease of riding, comfort, style, fuel efficiency, picup and big utility space.
In the international market scooter or electric scooters are also as popular as bikes and they know these with the name of scooter or bike but not the scooty. Maxi scooters look even more stylish and giant as compared to super bikes. When you see and compare both vehicle side by side then you will definitely find that super bike look kiddish in front of giant maxi scooter. These maxi scooters are very expensive too and also known as premium scooters but still price wise it is cheaper than super bikes.
In upcoming days there are other maxi scooters and super scooter are going to be launched soon in India like Aprilia SXR 160, Honda Froza 300, Suzuki Burgman MotoGP and Burgman 150 and Burgman 200. The famous Indian two wheeler company TVS is also going to launched India's first electric super scooter TVS Creon with very powerful motor which can easily achieve 0-100 speed in just 5 seconds. This electric scooter will come with fast charging so it can be charged 80%  in just 60 minutes. That will be a very good replacement of petrol bike or scooter and suitable for long ride.
Scooters are suitable for all types of people and known as very convenient, safe and comfortable two wheeler.  India is ready for these high end scooters and bikes and people are eagerly waiting for powerful scooters.   
---